Get a FREE consultation to reduce your Facility Cost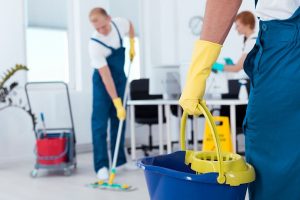 The importance of cleaning and sanitization is what the entire world is talking about. Today, the importance of cleanliness cannot be neglected and it also seems that post-COVID-19 cleaning and sanitization will become a never-ending process.
Housekeeping Services include a lot more types under them like corporate housekeeping, industrial housekeeping, and so on. And now these services are in a lot more demand after the outbreak of Covid-19. Also, the government had made it mandatory to disinfect and sanitize the office or factory premises before starting up again. Due to these various offices and industries are looking out for disinfect and sanitization service providers.
As we all know that Pune is a very known and developed city that has many companies and industries working, there is a huge requirement for them to hire a professional cleaning  and sanitization  service provider. There are many housekeeping services providers are available in Pune, while one should always go for the one who is the best service provider.
Now the question comes how to know if who is the best housekeeping services provider and who can give us the best results possible for cleaning and sanitizing our workplace.
Here are the very important 6 tips on how to choose the best housekeeping services in Pune:
Tip1: Research
Research is always the first step whether you are looking out for any other service or housekeeping service. Research about which companies are providing these cleaning services in Pune, list them down. Also, research on whether they are providing the same cleaning service that you require because many of the service providers just have 2-3 types of cleaning services under them. Research on every aspect of the required service.
Tip 2: Look for the feedback given by their previous clients
What proves they are the best? The best proof available is the feedback given by the previous clients on how they work, how was their experience with the company, were they satisfied, all these answers you will get by enquiring with the company's previous clients. Feedback is very important even for the housekeeping company as it becomes a portfolio and acts as proof for prospects and clients.
It's a natural human tendency to look out for the feedback given by your company's previous clients and then make the best choice. So, companies must also remember to stick to provide the best and
professional service to your clients.
Tip 3: Are their employees well-trained?
When you are looking out for best cleaning and sanitization services in Pune approach the one who has the well-trained and well-groomed staff. This is of utmost importance because the employees or the staffs are the main people who will be performing the task. And if they are not well-trained and groomed then there are very low chances of getting satisfactory results.
The staffs must always follow the dress code, they must have a particular uniform and should know all the cleaning tips.
Housekeeping staff with great efficiency and productivity gives is always worth it.
So, if you are looking for the best sanitization service well-trained staff is one of the important aspects to look out for.
Tip 4: Do they have an online presence
In today's world, an online presence is somewhere a proof of being active in the industry. If the company is present online then the trust factor goes up.
If you see a company has an online presence and they are active in the sense that they have a website online with all relevant information for you to have an idea of what they do, how they operate and provide the services, you can check all their testimonials that almost every company showcases on their website which will give you an idea of how good they are in providing services. Also, you can get various ways to contact them through their website, as there are contact numbers, email id, and also live chat.
Tip 5: Pricing
Now the very crucial aspect while making the best choice is the pricing or rate of their services. Usually, people look out for companies providing the services at a low cost but this is where they go wrong. It is important to consider price but not by ignoring the quality aspects. Look out the quality of service they are providing, if the quality of service is good then it is worth spending money accordingly. Do not get confused by low pricing as sometimes companies that charge high rates for their services also provide the best quality of service to their clients.
Get a FREE consultation to reduce your Facility Cost
Tip 6: Experience
Always consider the company that has at least 5-10 years of experience in the industry. The company with a good number of
experiences can guarantee you the professional service and the company must also be ISO certified.
All these tips while making the best choice regarding housekeeping services in Pune must be considered.
Usually, people get confused while making choices between various cleaning service providers. But with the help of simplified and professional services, you can go for the best housekeeping services in Pune provided by Arise Facility Solutions. Arise guarantees 100% customer satisfaction and knows all the solutions to your cleaning problems and has well-trained professional staff. Other than that, the very important part is Arise makes use of completely eco-friendly products for all their cleaning purpose. By serving the clients from the last 10 years with excellent service Arise facility Solution emerges as the best Housekeeping Service Provider in Pune.
By Snehal Said