Get a FREE consultation to reduce your Facility Cost
Nowadays most businesses know the importance of cleanliness. Cleanliness is the most important factor of our life but after COVID-19, it becomes very much essential to keep the facility clean. That's why all businesses and organizations are looking for a good facility management company that can help reduce the stress of handling the facility with ease. Before hiring facility management services, you must understand what is the meaning of facility management, why is it important, its benefits, and what types of services are provided by the them.
What is facility management?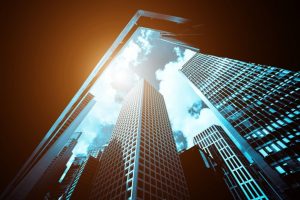 Generally, facility management is a process of maintaining the organization's building and its equipment.
It ensures safety, comfort, functionality, and efficiency around the facility by incorporating people, processes, and places. It is the backbone of buildings and organizations.
Why facility management is important?
Facility management plays a vital role in improving organizational growth. Following are the key points that show why it is important.
It improves the quality of life of people at the workplace.
It increases the productivity of the core business.
It provides a safe and comfortable workplace for the people.
A clean and well-maintained workplace not only makes the employees feel well but also encourages them to be productive, enthusiastic, and energized about their work.
The increased productivity of peoples working in an organization finally results in organizational growth.
Types of services in facility management:
The facility management services are majorly divided into two parts, the first one is Hard services and the other is soft services.
Hard services manage the physical environment, it is a must service and can't be removed. For the safety of employees and visitors, hard services are essential.
Hard services include:
HVAC system
Fire safety system
Structural maintenance wok
Lighting, electrical and Mechanical
Plumbing
Preventive Maintenance
Whereas soft services manage people and organizations. Soft services do provide a more secure, comfortable, and pleasant environment to the facility. Depending on the client's requirement, this soft service can be added or removed.
Soft services include:
Cleaning services
Waste management
Catering
Pest control
Landscaping
EHS compliance
Space planning
Building security
In terms of managing the facilities, both Hard and Soft services are essential to help maintain the facility running smoothly and help to provide a clean and safe environment.
Some facility management companies provide all the facility services (Integrated) including hard and soft services. Some companies provide only soft FM services while some provide only hard FM services. It may vary depending on the client's requirement or services provided by the company.
How to identify the best facility management company:
In order to identify and hire the best facility management company for your organization, you just need to make sure whether the FM company implements the following points while managing the facility.
They have professional staff who can handle any type of facility very easily.
The cleaning experts should know how to clean and manage the facility effectively.
While maintaining the facility they must adhere to the policy and follow the industrial guidelines provided by the businesses.
While performing cleaning tasks, ensure that the cleaners are not affecting the assets of an organization.
Make sure whether they provide 100% compliance as per client requirement.
Check if they serve all facilities all over the country i.e. they have PAN India presence.
The facility management company must be ISO certified.
They must give importance to client satisfaction.
If the facility management company has more experience in the industry, then it is considered to be more reliable and trustworthy.
They must serve the client by providing hard and soft facility management services as per client requirements.
The facility management company should provide cost-effective services.
Some of the outstanding benefits of facility management services include:
Cost Optimization – Minimizing the value while maintaining an equivalent level of service.
 Expert Knowledge – Facility management outsourcing would help leverage the knowledge & expertise of trained professionals who are material experts in managing the facility.
Specialize in Core Business – More specialize in core business while the facility management firm manages supports the facility-related activities.
Transfer of Risks – The service partner could combat most of the performance accountabilities & operational risks.
Benchmarking Data – The service provider will have extensive data for performance benchmarking considering they might be managing many portfolios & multiple geographies.
Tailored services – One size doesn't fit all. Services might be customized to support the need. Specific functions like cleaning and maintenance might be transferred to the service provider, whereas managing critical services are often done in-house.
Standardization – Having a service provider with prior experience within the field helps drive standardization & implementation of processes that are tried & tested.
Improved Procurement Costs – Service providers will have a more extensive portfolio and clients which may help bring down the prices of procurement & annual maintenance contracts.
Also Read: What will it Cost to Hire a Cleaning Services?
Get a FREE consultation to reduce your Facility Cost
Conclusion:
The facility management industry is vast. There are lots of risks and challenges that need to be handled by facility management companies. For which they hire a team of experts to manage the facility by assigning the facility manager and team. The main objective of the facility management company is to provide a safe and healthy environment and fix all the issues faced while managing the facility.
If you are looking for an integrated facility management company that provides corporate housekeeping services, industrial housekeeping services, building housekeeping, facade cleaning, pantry management services, manpower supply service, and mailroom service providers in Mumbai, then you must go for Arise Facility Solutions, we also have several branches in Pune, Baroda, and Bangalore and are ready to expand our business to other major cities as well.
The important factor to choose Arise facility solutions over others is we can overcome all the challenges and risks faced while maintaining the facility and the service provided by us is reliable.
By – Subodh Tayde.